Fraudsters take loans for public services owners and receive their benefits.How to protect your data?
Written By :riderose | 21/11/2022
Use your data for passwords or information about your relatives is not the best option.Hackers easily calculate such passwords and gain access to your account.And if the data from social networks can lead to spam, then your password from public services in foreign hands can lead to the most unexpected consequences.
The Russian manufacturer of combating systems of data "Devicelock" said that the sale of logins and passwords from public services will flourish in the black market (darknet).There are more and more such well -known data.With the growth of the offer, Izen falls to such positions.At the beginning of the year, data from accounts cost about 100 rubles.Now new data can be bought for 30 rubles, and used for five rubles apiece.
Why are your fraudsters your accounts on public services?
How do scammers use data?There are mass options.The most common option is to take a loan or a micro -zay in the name of the owner of the account in social networks.Knowing the data for entering the public services website, you can do this in five minutes.Now many banks and MFIs have set access to their sites through the public services portal..One has only to enter the financial institution's website through the public services portal and apply for the necessary amount.
However, scammers went even further.With the help of other people's accounts on public services, they start an account in bookmakers, taking away the winnings, and the obligation to pay taxes from it is a real user.
Attackers even learned to draw up a tax deduction and receive subsidies on fake documents, because by accounting of public services you can easily enter your personal account on the website of the Federal Tax Service and the Pension Fund of the Russian Federation.
How not to give your data to scammers?
Devicelock DLP CEO Yuri Tomashko has listed several ways to protect the account on public services from hacking:

Не указывайте в пароле свое имя, фамилию, дату рождения. Не стоит также включать туда сведения о своих детях или супруге.Используйте только двухфакторную авторизацию. Для входа вы должны будете ввести пароль, а также код из СМС-сообщения, который придет на телефон, привязанный к аккаунту. Для этого необходимо зайти в личном кабинете в профиль, выбрать там безопасность, а затем вход с подтверждением по SMS.Не устанавливайте на ваш смартфон приложение с Госуслугами, после кражи или утери телефона, злоумышленники смогут попасть в ваш личный кабинет с вашего же устройства.

Also delete banks, microfinance organizations and similar organizations that have access to your personal data from "State Services".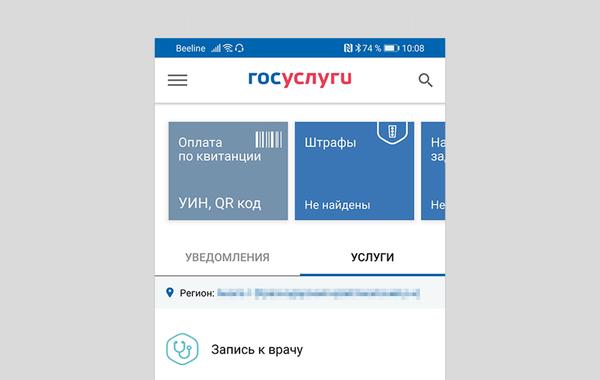 To do this, click in your name in your personal account.Choose the item "Consent".Next, a list of departments and companies that consent to the processing of personal data will be displayed.Click on those that need to be withdrawn.
Regularly - change your passwords every few months.Not only on "public services", but on all the services that you use.Install the longest passwords - on 12-14 signs and more.
What to do if the account on public services is hacked
If the account was hacked, urgently restore access to it.This can be done in the MFC, in the bank or mail branch.

If scammers have already issued a loan, immediately go to the police and write a statement.Now the banks have been installed in the banks of video surveillance cameras, so the likelihood that attackers will find is very high.

Recall earlier Bankiros.ru talked about why the situation in Russia resembles the 90s and why the Russians rushed to buy dollars.

Did you find a mistake?Select it and press Ctrl + Enter.

Автор:Елена РудневаЖурналист / Bankiros.ruОцените статью

5

2

0

0

0 Подписывайтесь на канал Bankiros.ru в Яндекс.Дзен и Telegram!Яндекс.ДзенTelegram Расскажите друзьям:Напишите нам